Roundtable on Global Talent Movement and its Impact to the World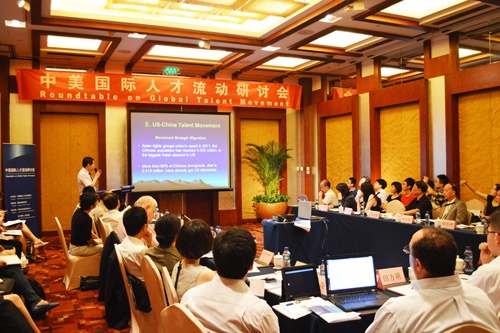 Along with Economic Globalization, global talents cultivation and talents flow is undergoing profound changes. According to the United Nation, there are over 200 million people working outside the countries they were born, many of them are skill immigrants. China and United States, both among the largest talent moving countries in the world, one is the rising power with an increasing need for global talents with unlimited development potential, the other is traditionally the largest talent attracting country in the world with new immigration reform forthcoming. How do the mobility and migration of talents of the two countries will affect China, US and the world?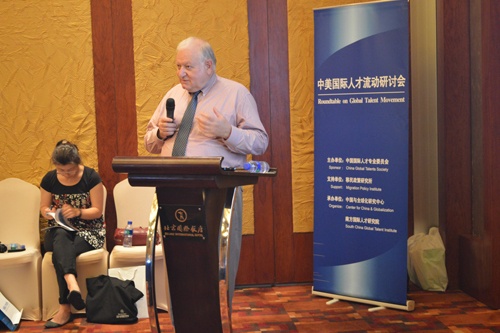 Dr. Demetrios Papademetriou, Migration Policy Institute's (MPI)
On August 1st (Thursday), 2013, China Global Talents Society (CGTS) held 'Roundtable on Global Talent Movement and its Impact to the World' seminar at Beijing International Hotel. Dr. Demetrios Papademetriou, President of a well-known Washington-based think tank on migration and talent–Migration Policy Institute's (MPI)  made a speech on International talents flow and migration under the background of recently passed new immigration bill by US Senate. The new immigration bill proposed that for H-1B working visas for highly skilled workers would be raised from 65,000 to 110,000 per year and many other very important new measures.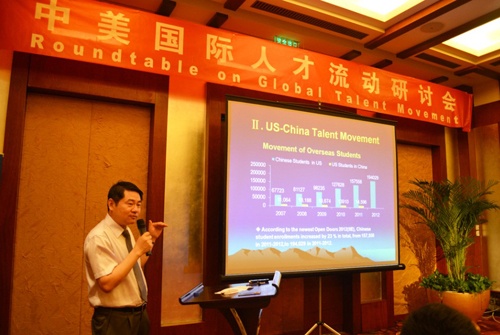 Wang Huiyao,Director of CCG
Wang Huiyao,Director of CCG, pionts out that  talent flow between U.S. and China is growing rapidly in recent years. With the outbound of  Chinese enterpries, the lack of international talents is become a major obstacle for china going global. For attraction of global talents, Chinese Government need to improve its talent management system and welcome talents around the world, and the measures include enroll more foreign students,  lower the threshold of green cards, permit of larger ratio of foreign talents living in China's cities and etc.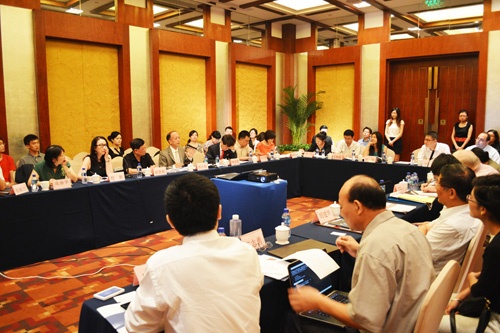 In the discussion sections, guests gave their opinions on how to cultivate talents within Chinese higher education system.  By sharing their own woring experience, they stress the importance of research  on global talent flow, talents attraction and talent cultivation, and wish these research reports will paly a larger role in China's overseas talent introduction.