Harvey Dzodin: Effects of pandemic create opportunities for business
Wednesday,May 27, 2020
By Harvey Dzodin,a senior research fellow at the Center for China and Globalization(CCG).
On May 22, the day the National People's Congress convened, China Daily reported on the expectations of foreign business executives for the two sessions for their companies. I strongly suspect that based on their comments, these three dozen men and women corporate leaders were especially pleased by Premier Li Keqiang's Government Work Report as it impacted them in this challenging time of COVID-19.
Since today's major "known unknown" is about the future course of the coronavirus, they must certainly be pleased with the fact that unlike some countries that aren't planning ahead, China intends to spare no effort in preventing, controlling and ultimately conquering COVID-19. Premier Li pledged to issue government bonds in the staggering amount of one trillion RMB, roughly one percent of China's GDP, to do so. Until there's a vaccine, however, the disease will hang over all our heads like the Sword of Damocles, making planning nearly impossible.
The business leaders, whose companies are operating in China, must have been buoyed by Premier Li's stated goal. This is nothing less than "enabling a market environment in which all companies, Chinese and foreign, are treated as equals and engaged in fair competition".
The business leaders were surely pleased that China was committed to promoting higher-standard opening up and stabilizing the overall performance of foreign trade and foreign investment. Premier Li said, "We must stay committed to opening our door wider to the world, keep our industrial and supply chains stable, and make opening-up a catalyst for reform and development."
The stability of supply chains has been extremely challenged this year. The experience should have taught us that in a globalized world of manufacturing, the production of an automobile requiring 2,500 components from multiple factories in numerous countries can be brought to a dead stop by the unavailability of a single part. After COVID-19, just-in-time inventory is just insane. After this trauma, it's not the case anymore that stockpiling excess inventory is "essentially evil", in the words of Apple CEO Tim Cook, but fundamentally necessary insurance against "unknown unknowese" black swan events. However, this fact need not lead us to decoupling or abandoning international supply chains. Rather just-in-time, can, and should be, superseded by just-in-case.
Leaders of foreign companies doing business in China also must be pleased that China will now significantly shorten the negative list for foreign investments. This is a win-win outcome as it will bring additional external capital to China while at the same time give foreign companies an opportunity to invest in China's future growth.
The Government Work Report also proposed that a negative list will be created for cross-border trade in services. This is also a win-win in that foreign companies can access the huge Chinese market while China can learn much from the foreign services sector, which, unlike its domestic manufacturing, is still relatively immature in China.
There's been lots of talk lately that COVID-19 has changed life as we knew it, including the decoupling of the world's largest economies. By virtue of their very presence in China and in the global economy, I am sure that the foreign business leaders all recognize that globalization and regionalism is here to stay. This doesn't mean that it should be abandoned, but it does mean that it can and should be fine-tuned for our 21st century world. Premier Li seemed to recognize this fact when he stated very clearly that China "will firmly safeguard the multilateral trading regime, and actively participate in reform of the WTO", as well as working to complete the Regional Comprehensive Economic Partnership.
It's said that the two characters for "crisis" in the Chinese language represent "danger" and "opportunity". I am certain that the business leaders interviewed by China Daily prior to May 22, along with their colleagues, would agree with me that after digesting the Government Work Report in this dangerous crisis of a global pandemic, China will seize the opportunity and emerge from it even stronger than before.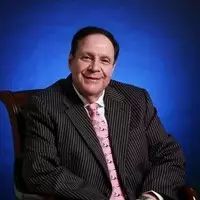 Dr. Harvey Dzodin, a senior fellow at the think tank Center for China and Globalization(CCG). He was vice president of the ABC TV Network in New York and a former legal advisor in the Carter Administration.
From China Daily,2020-05-27
Related News