Wang Huiyao: Import expo is a concrete measure of opening-up
Wednesday,Oct 30, 2019
By Wang Huiyao |
President of the Center for China and Globalization(CCG)
At a time when the global economy is facing downward pressure and protectionism is emerging in many developed countries, it is significant that China, the world's largest exporter, is holding the China International Import Expo for the second consecutive year.
The expo opens in Shanghai next month. The platform, which will help to increase and diversify China's imports, shows the nation's determination to continue its reform and opening-up.
In recent years, deglobalization trends, including trade protectionism, have been on the rise. Against this backdrop, global trade growth for this year is expected to drop to 1.2 percent - lower than the 2.6 percent merchandise trade volume growth forecast in April - compared with 3 percent last year, according to the World Trade Organization.
The WTO, the core multilateral institution for international trade since World War II, needs to adapt to changes in the global economy. However, reforms have faced great difficulties, exacerbating the current situation.
Given the complex global economic situation, it is necessary for China to continue its reform and opening-up policy, besides participating in and promoting multilateral cooperation in order to achieve sustainable economic development.
Having benefited greatly from the existing international economic system in past decades, China is and will be a firm supporter of multilateral cooperation and free trade.
This year is the 70th anniversary of the founding of the People's Republic of China as well as a new start for China's reform and opening-up. The holding of the CIIE is a strong signal of China's commitment to opening-up.
In 1957, the First China Import and Export Fair (Canton Fair) was held to expand Chinese exports. From the Canton Fair to the CIIE, China's economic role has evolved from being an exporter to a major importer. This transformation reflects China's open attitude toward international cooperation and foreign investment, signaling support for free trade and multilateral cooperation.
The CIIE has provided a mechanism through which foreign enterprises can enter the Chinese market. Still more can be done to improve the CIIE's effectiveness in serving this function.
For example, to expand import business through the CIIE, permanent tax cuts and exemptions could be considered for goods introduced at the expo. During the first CIIE, exhibited imports enjoyed duty-free benefit for a certain volume of sales, which attracted many foreign companies from around the world to bring their best products to Shanghai.
This year's CIIE can be seen as a trial for zero tariffs, which will not only boost the expo's international influence but also help China to accumulate more experience in implementing "three zeros" trade, namely zero tariffs, zero subsidies and zero nontariff barriers.
The CIIE could attract more officials, scholars and entrepreneurs by streamlining visa and entry procedures. China has introduced a visa-free policy in Hainan, which has boosted tourism and made the island an important gateway to China.
The Hainan experience could be combined with the Asia-Pacific Economic Cooperation model of business travel cards - which facilitate short-term business travel in the APEC region - for issue of CIIE business cards to select participants. Upon successful registration, cardholders would be able to enter China via Shanghai without a visa during the expo, boosting the internationalization and scale of the CIIE.
It is also suggested that regular online exhibition activities could be introduced along with the annual offline event. Combining cost-effective online exhibition platforms with offline activities could help popularize the CIIE and engage a larger audience.
For outcomes of this year's CIIE, issuing a Hongqiao Declaration would help to consolidate the consensus achieved at the Hongqiao International Economic and Trade Forum - which was held on the sidelines of the first CIIE in Shanghai last year - and translate it into real policies.
While the CIIE has become a concrete measure of China's opening-up, the Hongqiao forum should help it evolve further from a trading platform for goods and services into a platform for global economic governance.
The CIIE can also be an important channel for trade exchange between China and members of the Comprehensive Progressive Agreement for Trans-Pacific Partnership, a trade agreement between Australia, Brunei, Canada, Chile, Japan, Malaysia, Mexico, New Zealand, Peru, Singapore and Vietnam. This will help improve China's engagement with Asia-Pacific countries and promote economic integration in the region.
Continued adherence to the reform and opening-up policy is of vital importance for China to achieve sustainable development. By continuing to upgrade open platforms such as the CIIE, China can achieve more economic breakthroughs in the future.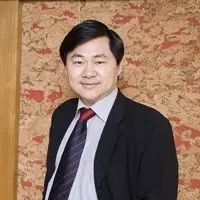 Dr. Wang Huiyao is president of the Center for China and Globalization(CCG), the largest independent think tank in China, with over 100 researchers and members of staff.
From China.org.cn,2019-10-30
Related News