A conversation with Mr. Thomas L. Friedman, author, reporter, columnist and recipient of three Pulitzer Prizes
March 03 , 2021
---
Theme:
Time:2021-03-29 20:30—2021-03-29 21:30
Location:Beijing
Form:

More than anything, the ongoing Covid-19 pandemic lays bare the paradoxical dichotomy of globalization. On the one hand, rapid technological innovation continues to reconfigure distribution of labor, production, and markets on a global scale; on the other hand, growing populist and nationalist sentiment in many high-income countries prompts call for de-globalizing policies. The virus outbreak has also exacerbated political tensions within and beyond state borders, notably between the United States and China. How will the future of globalization unfold in times of geopolitical upheavals, identity politics, and deep tech?
On March 29, the Center for China and Globalization (CCG) is honored and pleased to host a fireside chat session featuring Mr. Thomas L. Friedman, bestselling author, reporter, New York Times columnist, and three-time Pulitzer Prize winner. This virtual program is part of CCG "China and the World" webinar series seeking to engage global thought leaders on topics concerning the current situation and dilemmas of globalization and China's role in it.
Speakers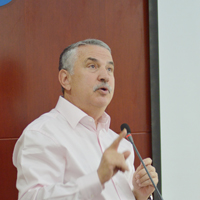 Thomas L. Friedman is an internationally renowned author, reporter, and, columnist—the recipient of three Pulitzer Prizes and the author of seven bestselling books, among them From Beirut to Jerusalem and The World Is Flat. Thomas L. Friedman won the 2002 Pulitzer Prize for commentary, his third Pulitzer for The New York Times. He became the paper's foreign-affairs columnist in 1995. Previously, he served as chief economic correspondent in the Washington bureau and before that he was the chief White House correspondent. In 2005, Mr. Friedman was elected as a member of the Pulitzer Prize Board.
Mr. Friedman joined The Times in 1981 and was appointed Beirut bureau chief in 1982. In 1984 Mr. Friedman was transferred from Beirut to Jerusalem, where he served as Israel bureau chief until 1988. Mr. Friedman was awarded the 1983 Pulitzer Prize for international reporting (from Lebanon) and the 1988 Pulitzer Prize for international reporting (from Israel).
Born in Minneapolis on July 20, 1953, Mr. Friedman received a B.A. degree in Mediterranean studies from Brandeis University in 1975. In 1978 he received a Master of Philosophy degree in Modern Middle East studies from Oxford. Mr. Friedman is married and has two daughters.
---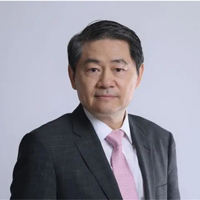 Wang Huiyao is Founder and President of the Center for China and Globalization (CCG. Dr. Wang is a leading expert in Chinese and global affairs with special interests in globalization and global governance. Since appointed as a Counselor to the State Council by Premier Li Keqiang in 2015, he has advised the Chinese government on policies concerning global trade and investment, China-US/EU relations, and immigration. Dr. Wang is also Professor and Dean of the Institute of Development at Southwestern University of Finance and Economics in China.
Dr. Wang was a visiting fellow at The Brookings Institution and a senior fellow at the Asia-Pacific Foundation of Canada. He is currently a Policy Fellow at IZA Institute. He has taught at Peking University, Tsinghua University and the University of Western Ontario as an adjunct professor. He sits on advisory boards for several organizations including the International Organization of Migration (IOM), the Asia Development Council at Yale University, and Duke-Kunshan University. He has published over 80 books in English and Chinese along with hundreds of journal articles and opinion pieces.
Dr. Wang is a frequent speaker at international events such as the World Economic Forum, Munich Security Conference, Paris Peace Forum, WTO Public Forum, Munk Debate, Berlin Policy Forum. He has served on the steering committee of the Paris Peace Forum since its inauguration.