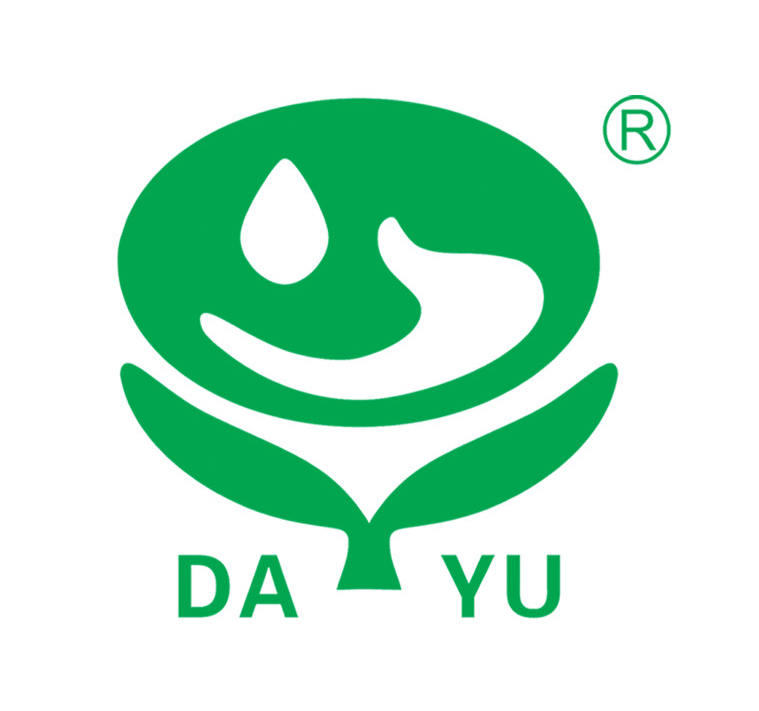 Dayu Irrigation Group Co., Ltd.
Dayu Irrigation Group Co., Ltd. (stock code: 300021) was established in 1999. It was successfully listed on the GEM in October 2009 . It is a state-level high-tech enterprise with the first-level qualification of general contracting of water resources and hydropower projects and nearly 2000 employees.
Dayu is always dedicated to solving the problems of global agriculture, countryside and water resources. It is a solution provider for the whole industrial chain, including agricultural water-saving irrigation, rural sewage treatment, farmers' drinking water safety, water informationization, intelligent water services, etc. It can provide systematic solution integrating project planning, investment and financing programs, engineering design, construction, management and service. Eight business sectors under its group structure: Dayu Research Institute, Dayu Capital Group, Dayu Design Group, Dayu Smart Manufacturing, Dayu Engineering, Dayu Smart Water Service, Dayu Global and Dayu Environmental Protection, with 11 production bases in Tianjin, Jiuquan, Wuwei, Dingxi, Xinjiang, Inner Mongolia, Yunnan, Guangxi, Anhui, Chongqing, etc., two hydropower design institutes, two smart water service companies and more than 300 marketing service branches and it's international business covers more than 50 countries and regions, including Korea, Thailand, South Africa, Australia and so on.
Dayu has won more than 200 honorary awards at the national, provincial and ministerial levels. It is the "National Advanced Grassroots Party Organization" unit awarded by the Central Committee of the Communist Party of China. It has been commended by the State Council as "National Employment Advanced Enterprise" and awarded the "National May 1st Labor Award" by the National Federation of Trade Unions. The National Development and Reform Commission awarded the company "National High-tech Industrialization Demonstration Project" and "National High-tech Industrialization Ten-Year Achievement Award". It also won the first session "China Quality Award", won the second prize of National Science and Technology Progress Award, the second prize of the National Federation of Industry and Technology Science and Technology, and the Ministry of Water Resources "National Excellent Water Conservancy Enterprise" and so on. Dayu will adhere to the enterprise spirit of"Undertake Dayu Water-Saving Course in the Spirit of Emperor Yu Controlling the Flood", with the national economy and people's livelihood and rural revitalization as its mission, with the purpose of safeguarding national and world food security and water security, with the aim of solving the problem of insufficient imbalance in the development of agriculture and rural areas and to improve the people's life and happiness index. Its goal is to improve the utilization efficiency of agricultural water and fertilizer, production efficiency and improve the ecological environment of human beings. We insist on technological innovation, model innovation and management innovation and we strive to make unremitting efforts to build a world-class centennial famous enterprise in water-saving irrigation industry by implementing the enterprise mission of "making agriculture more intelligent, making countryside better and making farmers happier".