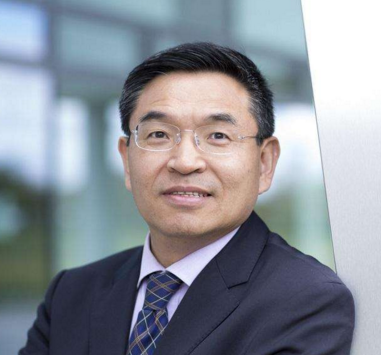 Max Lu
President of University of Surrey (UK)
Max Lu, Gaoqing, President of University of Surrey (UK).
After completing his PhD, Professor Lu spent three years in Singapore as a lecturer at Nanyang Technological University. He joined the University of Queensland in 1994, and has held positions of senior lecturer, associate professor, professor and Chair of Nanotechnology in Chemical Engineering. He won the prestigious ARC Federation Fellowship twice, in 2003 and 2008.Prior to taking up the role of Provost and Senior Vice-President in March 2014, Professor Lu served as Deputy Vice-Chancellor (Research) from 2009, and acting Senior Deputy Vice-Chancellor from December 2011 to October 2012. He held the position of Pro-Vice-Chancellor (Research Linkages) from October 2008 to April 2009, following his seven-year service as the Foundation Director of the ARC Centre of Excellence for Functional Nanomaterials.
Research expertise
Professor Lu's research expertise is in the fields of materials chemistry and nanotechnology. He has made seminal contributions to science and innovation in nanomaterials and their applications in clean energy and environmental technologies. With over 500 publications in high impact journals (including Nature, J. Am. Chem. Soc, Angew. Chem, Adv. Materials), he is also co-inventor of more than 20 international patents.
Professor Lu is a Thomson Reuters Highly Cited Researcher in both Materials Science and Chemistry (with over 30000 citations and h-index of 94). He has received numerous awards nationally and internationally including the China International Science and Technology Award, Orica Award, RK Murphy Medal, Le Fevre Prize, ExxonMobil Award, Chemeca Medal, and Top 100 Most Influential Engineers in Australia. He was named as a Queensland Great in 2013, and won the inaugural Australia-China Achievement Award (Education) in 2014.
Professor Lu is an elected Fellow of Australian Academy of Science, Australian Academy of Technological Sciences and Engineering, IChemE, Engineers Australia and the Royal Society of Chemistry.
Government committees and advisory boards
Professor Lu has served on numerous government committees and advisory boards including those under the Australian Prime Minister's Science, Engineering and Innovation Council (2004, 2005 and 2009) and ARC College of Experts (2002-2004).
He is the past Chairman of the Institution of Chemical Engineers (IChemE) Australia Board and former Director of the Board of Australian Academy of Technological Sciences and Engineering (ATSE). His other previous board memberships include Australian Synchrotron, Uniseed, National Emerging Technologies Forum, Research Data Storage Infrastructure, Queensland China Council, Stem Cells Australia, and Translational Research Institute. He is currently a member of the Brisbane Lord Mayor's Economic Development Steering Committee, the International Scientific Advisory Committee of the Great Barrier Reef Foundation and a member of the 4th State Council of China Overseas Chinese Expert Consultative Committee.